2017 Bedlington Terrier Club of America National Specialty Weekend  March 16th through March 19th at the Kentucky Expo Center

2017 BTCA National Specialty
Saturday, March 18, 2017
Louisville, Kentucky
Specialty Chair: Linda Freeman
Specialty Weekend:  March 16th – March 19th, 2017
Four days of conformation shows and four days of agility competition as well as barn hunt, obedience, agility, and rally obedience.
Premium list information is available here.
Friday, March 17, 2017 activities:
Presentation by Richard Reynolds on R.A.T.S.:  4pm in room W8 in the Expo Center.  Room is limited to 49 person capacity.  (For more information on Rich and R.A.T.S., see their Facebook page and the 2013 article on them by the New York Times.)

Annual Meeting:  One hour following the completion of judging, room W8 in the Expo Center

Hot dog social at Jo Miller's motorhome immediately following the 4pm presentation.   $5.00 BYOB  St. Patrick's Day dress up contest hosted by Sandra Bethea
Conformation Judges

Thursday, March 16th:  Betty-Anne Stenmark, Woodside, CA
Friday, March 17th:  Mrs. Judy Webb, Albuquerque, NM
Saturday, March 18th:  Richard Reynolds, NJ (pending AKC approval)
Sunday, March 19th

:  Mr. Richard V. Miller, La Harpe, IL
Sweepstakes
Puppy & Veteran:  Mr. Santiago Pinto, Medina, OH
Check back often for updates and additional information.
Upcoming Specialties

2017 BTCA National Floating Specialty: Colorado, August, 2017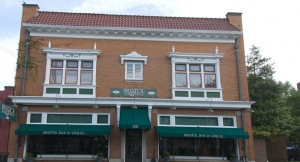 2017 BTCA National Specialty Dinner
Saturday, March 18, 2017 at 7:00pm
Click here for details and to reserve seats at the dinner.  
Orders must be placed/postmarked before March 1.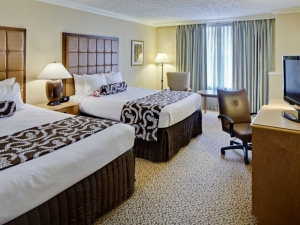 Our host hotel will be the Crowne Plaza
830 Phillips Lane, Louisville KY 40209
To make reservations please click on the link below.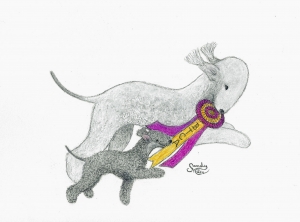 The theme of our 2017 national specialty show is the "Breeders Showcase"
We will inaugurate a new non regular Class known as the "$500 Breeders Class"
The requirements to enter are as follows:
Dogs entered must be presented in groups of 3, in which at least two of the three dogs entered must be from different litters.
The breeder entering the trio must be a breeder of record on all three dogs, and must be the first handler for the trio.
Dogs entered must be six months of age of older.  Altered dogs and bitches are eligible to compete.
Prizes will be awarded as follows:  First place:  $200, Second place:  $150, Third place:  $100, Fourth place:  $50.
More details to follow